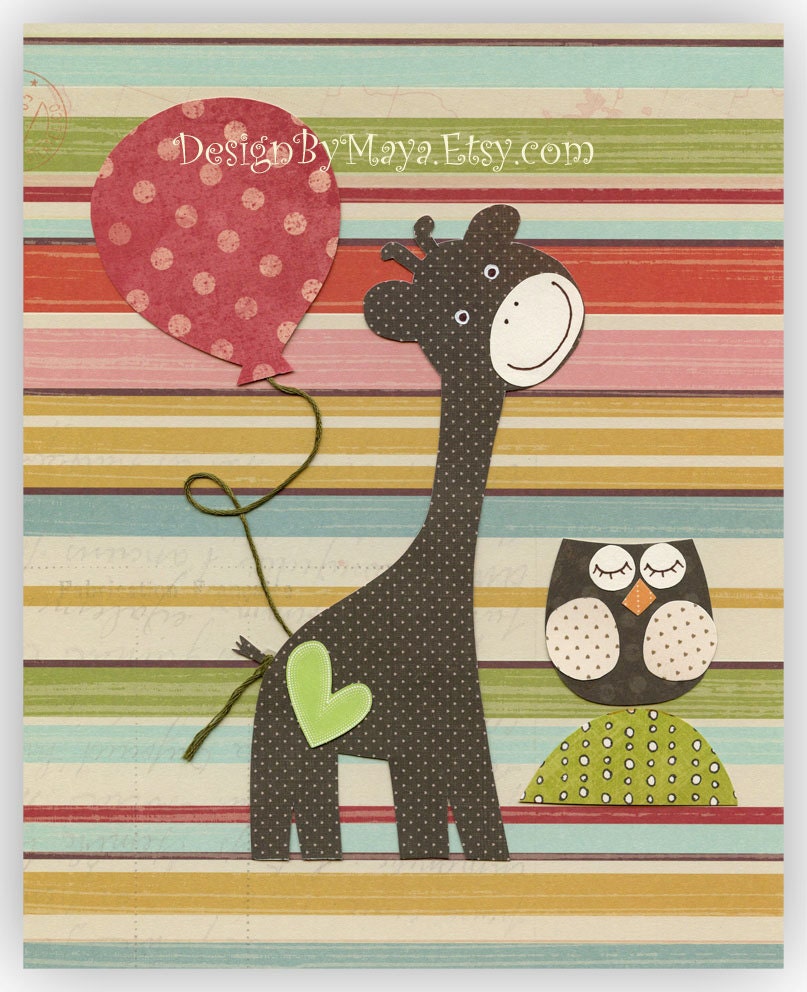 This giveaway is now closed.
Here is the second giveaway. I am so excited about this giveaway as well. I found this shop while looking for nursery ideas/art. I found the prints so cute,and sweet. I fell in love with everything.I really wanted to share this with all of you, my dear readers. I asked Maya if she would be interested in having a giveaway on my blog and she agreed.
Something she told me about her prints is that she uses only the best ingredients in making her art. The paper is not just typical card stock, but instead high quality paper.The colors she uses are also high quality. And you can see it in her art. They are so beautiful! She also matches art to the nursery bedding!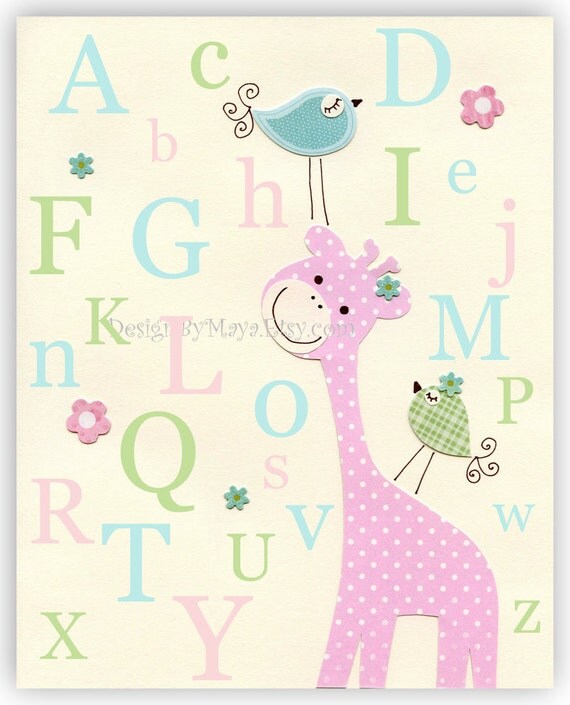 Maya has offered to give one of her beautiful 8x10 prints to one of you, my dear readers. YAY I am jealous (as I usually am with giveaways) because I am in love with her sweet art.
The giveaway ends January 21. Please make sure your email is visible in your comment or blog. Also. make sure to post each entry as a separate comment to count as different entries. This giveaway is open to those in the United States (I'm sorry to those of who are international). The winner must pay for shipping for their prize.
Mandatory Entry: 1. Give one thing you wish you knew before you were pregnant, or one story you know of your pregnancy, or someone else. 1 entry
Extra Entries:
2. Follow my blog publicly on GCF. 1 entry
5. Blog/tweet/faceboo/post to giveaway site (or somehow get the word out) and post link for verification. 1 entry per post
6. Vote for my blog on the fence (see side bar). This can be done daily. 1 entry per day per vote